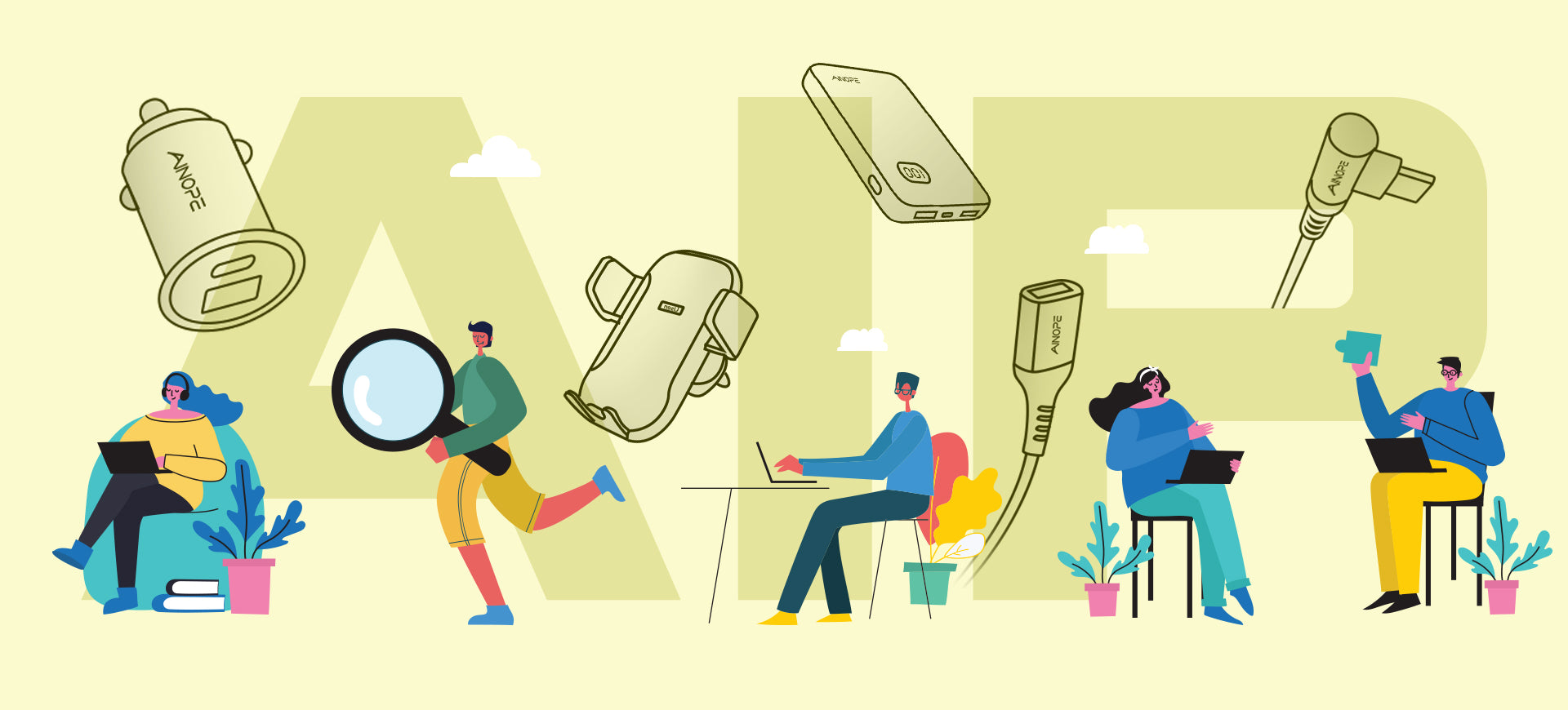 Thank you for stopping by Ainope!
Have you purchased our product before?
If yes, thank you for being our customer, if not, we welcome you to try our products!
If you have ANY questions, our customer service works  7 days a week, 24 hours a day.

In Ainope we put quality above all else: we closely monitor the production process, our materials are of the best quality and our products are inspected six times before they hit the shelves, all to bring our customers the best buyer and user experience.

We receive a ton of questions through our e-mail and customer service regarding the installation and any product issues, and have found that the best solution is to improve our knowledge about the user experience, and thus collect more information to help you with!

WHY DID WE START THIS PROGRAM?
We are searching for impressions from the first-hand users because we want to hear what you have to say, and learn from our customers: YOU. We would like to know all about your user experience and your feedback will be forwarded to our production department.Your comments, experiences, ideas, and product suggestions are very important to us.We also need your promotion! Help us introduce our product to more people via your media platform because your shares help our Reach and Expose!
BE A PART OF AINOPE!
It doesn't matter if you are an online surfer, YouTuber, or video maker, perhaps you are just interested in unboxing, product testing, or reviews, or you just want to try our products: come and join this program and become an Ainope influencer!
Tell us about your user experience and share it on your media platform along the way promoting our products!

HOW DO YOU START?
Choose one of the product among the testing products we offer.
Send a request to our Facebook group or enter the form below- we will approve it or contact you through email in 12 to 24 hours during the workday, or you can just message us directly for faster response.
Once we get in touch, we will guide you to next step.
WHAT DO WE OFFER?
You will get our FREE SAMPLE WITHOUT ANY FEES to try out.
Testing lasts 5 to 10 days. During that time, feel free to contact us if you have any questions.
After the testing stage, leave feedback on your social media, our website, or Facebook.
PRODUCTS WE OFFER 
Influencer program